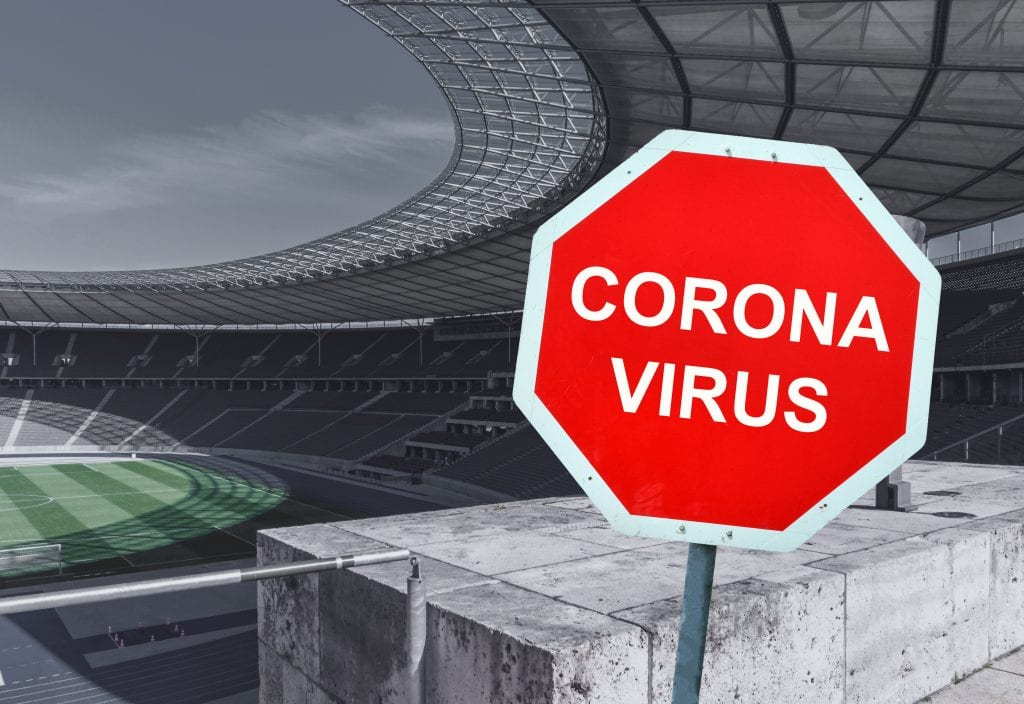 Why not use this enforced downtime to review your health and safety documentation with a free SIX MONTH trial of the EventSafetyPlan App – save time and now even more money with the code 6MTHSFREE – save £300 – sign up FREE
Need to arrange an event cancellation due to Coronavirus Covid-19 but having issues with no official confirmation – read on…
Many events are being cancelled and postponed due to the current Coronavirus Covid-19 outbreak – but what do you do if your venue won't cancel their contract – or offer to postpone your event? Or how do you deal with contractors who are holding out to get paid for events that can't happen due to the lock down and social distancing requirements.
For many, the challenge is simple. Without national government confirming when and how the lockdown will come to an end (and if, should be phased, where events will be allowed to happen again), many venues and contractors are putting the 'blame' for the cancellation on the event organiser/ client. This means they are trying to wiggle out of giving a refund or allowing dates to be cancelled or moved without penalty (check your contract as there are many many different ways that venues and contractors are working to support their clients, where they can).
The same is true of insurance payouts – whilst for the vast majority there is no insurance to cover – for those that might be covered, insurers are looking for a third party to have caused the cancellation, rather than the event organiser themselves.
When the coronavirus outbreak forced the cancellation of Wimbledon it looked like game, set and match against the All England Club. Not quite. It turns out that the club has insurance that covers infectious diseases and is in the process of putting together a claim potentially in excess of £100 million.

The Times Online – https://www.thetimes.co.uk/article/wimbledon-nets-100m-coronavirus-cancellation-payout-sjdd9hlmv
But with the UK Government only reviewing the Coronavirus lockdown every three weeks or so, how can event organisers get this 'third party' confirmation for events which, quite frankly, no-one expects to happen in June or July – and possibly not before Christmas 2020.
Where can you get help with your Coronavirus event cancellation
It seems that some local authorities are able to go further than central government will. In cases of at least three events that the EventSafetyPlan team are directly involved with, the local authority have stepped in to confirm that events are not to take place – this is a great help to organisers and can be used as evidence with venues, suppliers and insurers.
On request (and maybe after some chasing) we have worked with our clients to get written confirmation that events are not to take place in certain locations, or that the chances of an event being allowed to go ahead are very unlikely.
Who to contact
There are a number of different people that could offer you the support you will need:
The Venue
Ask the venue to confirm what, if any conversations they have had with the local authority – if you're working in or at an existing venue it is very likely that they will hold the Premises Licence for the space (which allows licensable activities including the sale of alcohol to take place) – ask to see anything in writing from their Licensing team in relation to the current crisis – this might be enough to help.
The Local Authority Licensing team
If the venue aren't playing ball, or you have your own licence (more likely for a festival type event) then just contact the Licensing department and ask for their opinion. Ask them to confirm in writing if an event of your size, scale and type, on the dates that you are proposing can go ahead. Have a look online for the contact for the local authority who licenses your venue.
The ESAG (Event Safety Advisory Group)
Many Local Authorities also have an Event Safety Advisory Group for assisting event organisers (usually with larger scale events, but there is no reason you couldn't contact them for a smaller event) – again ask for their advice (it is an Advisory Group after all) and to confirm in writing if an event of your size, scale and type, on the dates that you are proposing can go ahead.
One event organiser (not one of our clients) posted the response they got on their website:
Due to the current COVID-19 outbreak and the social distancing required to prevent the spread of the virus I think it is very unlikely that mass gatherings of any kind including your event will be allowed to take place for many months to come.

Even if we were over the worst of it by July, which may not be the case, I doubt the government would allow mass social gatherings so shortly after lock down being lifted.

All other events in the area have been cancelled in the month of July.

Regards, Tewkesbury Borough Council

App Fest – http://www.app-fest.co.uk
If you have success with this approach, or if you are still having issues, please get in touch to let us know…
Don't forget to check out other Coronavirus Covid-19 Event Safety articles and resources.
If you are planning an event and are looking for specific help and guidance from event safety consultants to reduce the risk of Coronavirus affecting your event, contact us to find out how we can help you to manage your event safely.
Last updated by Rob Haworth on 29 April 2020