Streamline your H&S documentation with software designed for the events and entertainment industry
Empower Your Team
Guided tools and advice for creating safety documents
Collaborate
Work on safety plans as a team, together or remotely
Built for our Industry
Designed by people who do the same thing as you
What our software clients say 
The Event Safety Plan software allows us flexibility in safety documentation creation not available within other platforms available on the market.  Having created safety plans and construction phase plans manually for many years, moving to the ESP platform has revolutionised our process, allowing us to produce world class safety documentation in a time saving, cost effective and accessible software platform.
Software Overview
Guided tools to help you create practical and useful safety management planning documents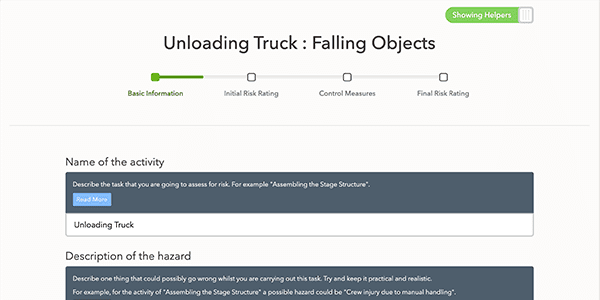 Step by step help to create your safety paperwork
Guided tools to assist you to create & manage safety planning for your project
Produce project specific safety plans
Ensure that your safety planning is project and site specific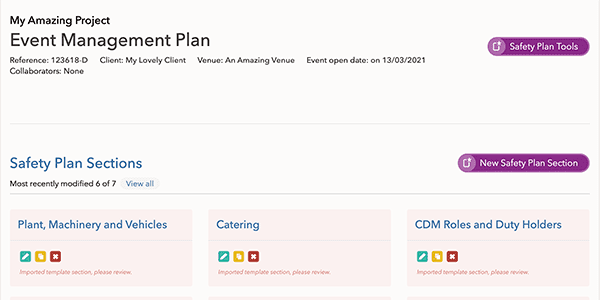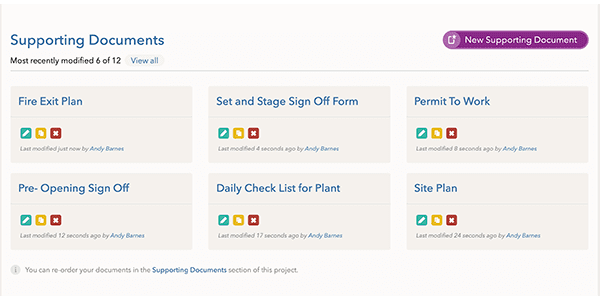 Upload supporting documents from venues, suppliers and contractors
Export as part of your safety plan's supporting documents.
Share completed plans with clients, venues, stakeholders
Download a PDF of your completed plan, or share the documents via a URL link.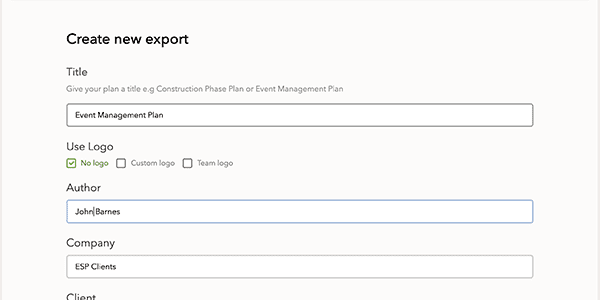 For Health and Safety Managers
Online tools to empower and manage your team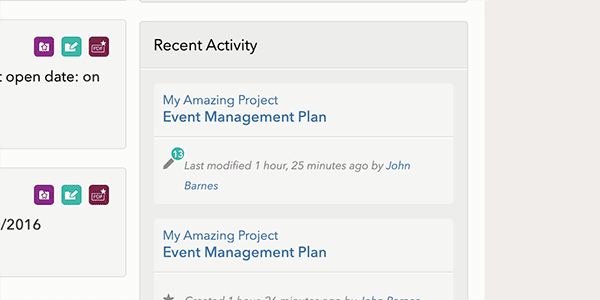 Monitor the health and safety planning activity of your team
Activity monitor shows you who is working on safety plans, and tracks changes.
Produce templates for your team to use on projects
Create templates to allow your teams to create their own safety plans…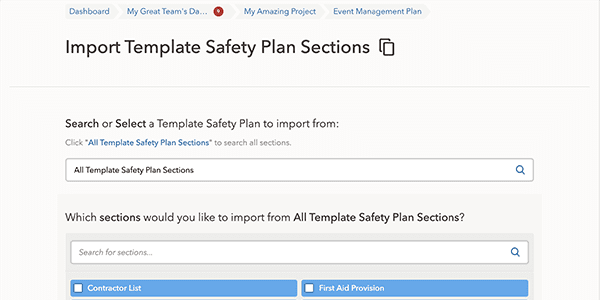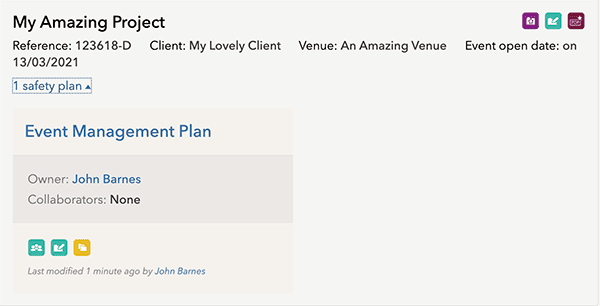 Engage your teams in health & safety planning
Empower your team to oversee safety planning for their projects.
Reporting
Legal compliance and improved safety awareness
Easy accident & near miss reporting for your team
Easy to use online accident reporting tool to allow anyone to submit reports on mobile, tablet or desktop, including photos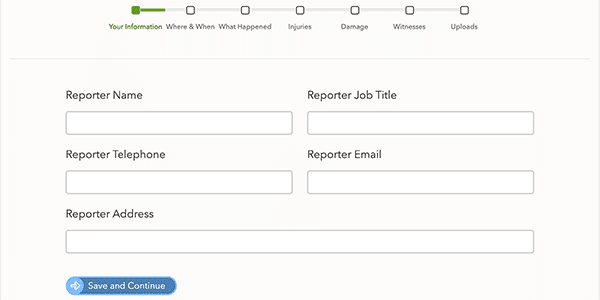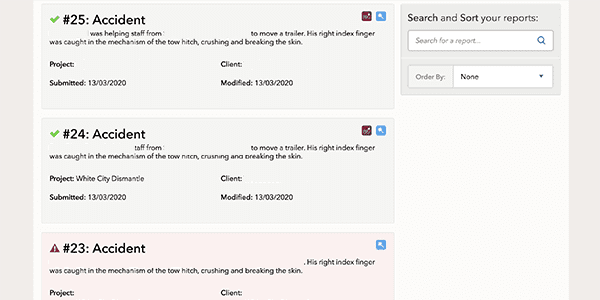 Reporting tools allows you to manage safety investigations
Be notified of accident reports, add management notes and additional evidence and then export full reports for legal or insurance purposes
Analyse your team's stats and safety performance
Use our tools to analyse your accident and near miss reports to identify trends that help prevent future incidents.